Piperine (Bioperine is the trademark) is the main alkaloid extracted from black pepper (Piper Nigrum).
Clinical studies in healthy volunteers have shown that the association with piperine significantly increases the gastrointestinal absorption of many essential nutrients.
Discover products with Piperine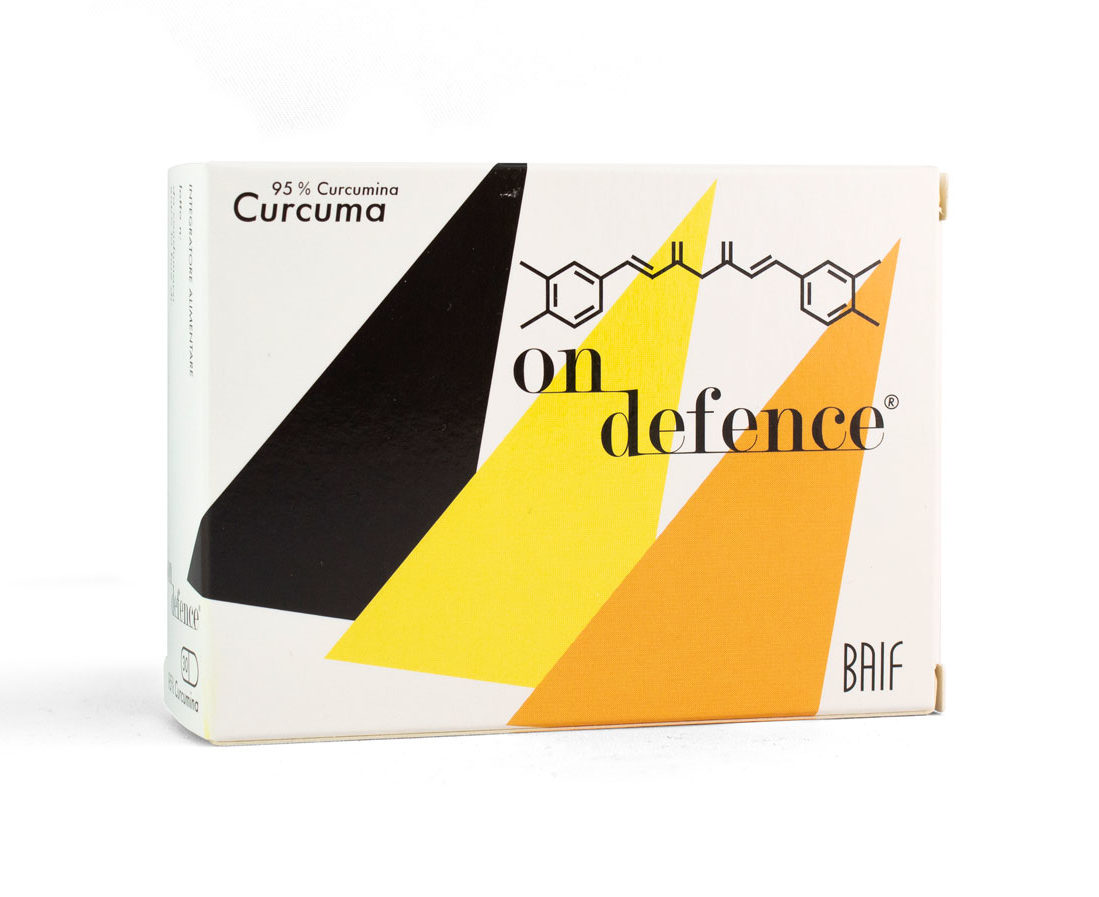 Ondefence®
Dietary supplement based on Curcumin and Piperine, can be useful to promote the antioxidant action of the organism.
Discover more