It belongs to the family of bioflavonoids. Derived from the benzopyrone or chromone. Also known as Vitamin P.
It has beneficial effects on the tone of the perivasal elastic fibers and on the metabolism of the vascular endothelium with consequent reduction of venous stasis and edema. It has the capacity to promote the deformability of erythrocytes, an element of fundamental importance for the correct circulation at capillary level.
Discover products with Rutine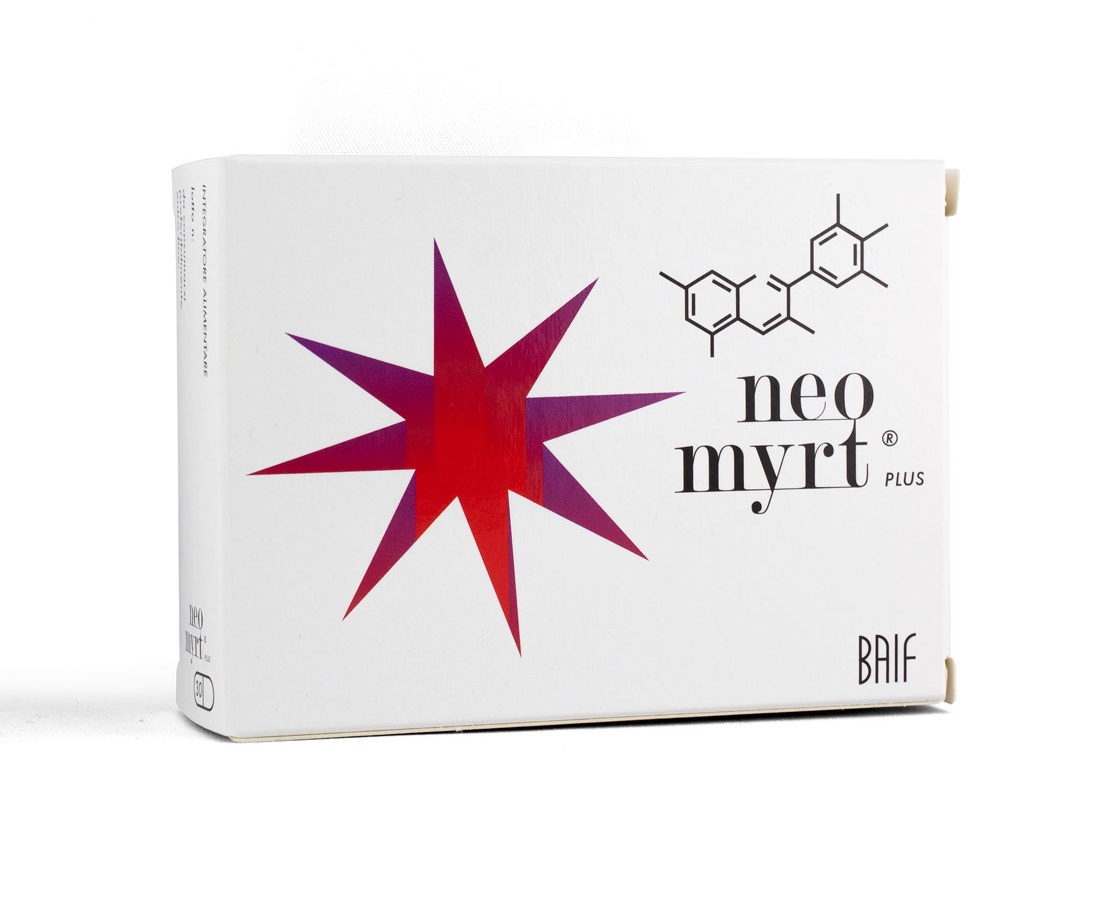 Neomyrt® plus
Supplement based on blueberry, centella, rutin and selenium useful for the treatment and prevention of microcirculation diseases.
Discover more