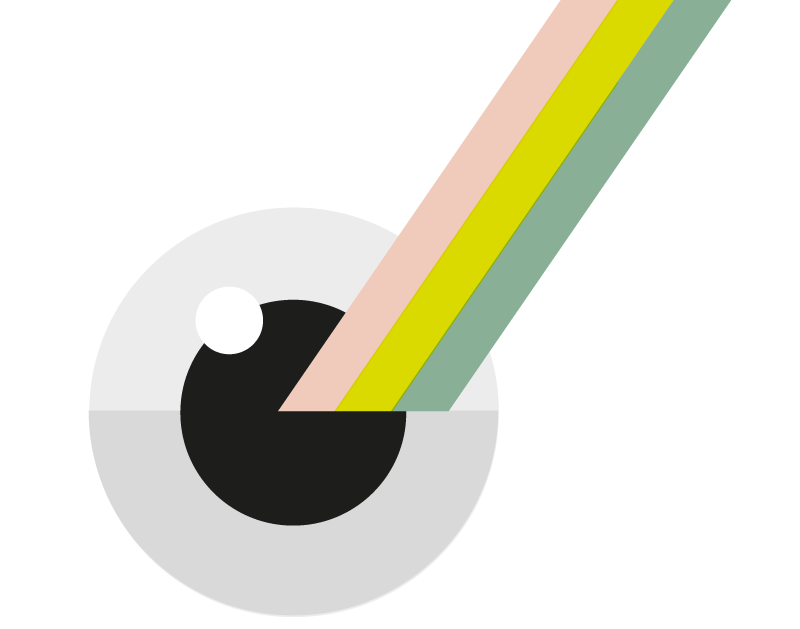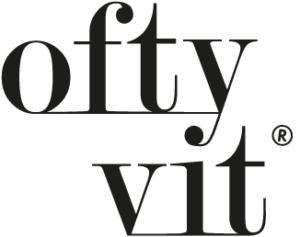 Oftyvit eye drops have been formulated in order to create an ophthalmic hydrogel with the following properties: hydrating, lubricating, chelating and protective. Its ingredients provide nutrition and an antioxidant action for ocular tissues.
The synergy of components represents a new approach for the protection from oxidative damages and the prevention from ocular aging, which are responsible for the development of various diseases and the decrease of eyesight quality related to aging.
Oftyvit® eye drops is a medical device with an innovative and patented formula (Patent n° 0001407612), studied in collaboration with the Genoa Clinical Research and Trial For Ocular Surface Diseases Center.
Claims
Hydrating, antioxidant, nutritive, lubricating and chelating eye drops.
Oftyvit® is an ophthalmic solution, whose ingredients provide lubricating and hydrating actions and protection of ocular tissues from oxidative agents as well as essential nutritive elements.
The patented formulation of OFTYVIT® has been studied to ensure an optimal lubrication of the ocular surface and to guarantee an antioxidant and nutritive action not only at the superficial level but also to the internal tissues of the eye.
Instruction for use
Instill 1-2 drops of Oftyvit in the eye's lower conjunctival fornix, exerting a slight pressure on the container. It is recommended to repeat 2-4 times a day or more, according to necessity;
Precautions
Given the absence of quaternary ammonium salts, this device can also be used by soft or hard contact lens wearers in between usage; do not touch the eye with the tip of the eyedropper, do not use in case of ocular infections, do not use in case of a known incompatibility with any of the device's components, do not use the product after the expiry date shown on the package, the device must be used within 30 days from the opening of the container.
Storage conditions: Keep the container at a temperature inferior to 25°C.
Warning: Keep out of reach and sight of children.
Packaging: 5ml dropper
Oftyvit is a MEDICAL DEVICE  STERILE A  CE 0373
Oftyvit has been studied in in collaboration with the Center of Clinical Research and Testing of Ocular Surface disorders, Genoa, Italy.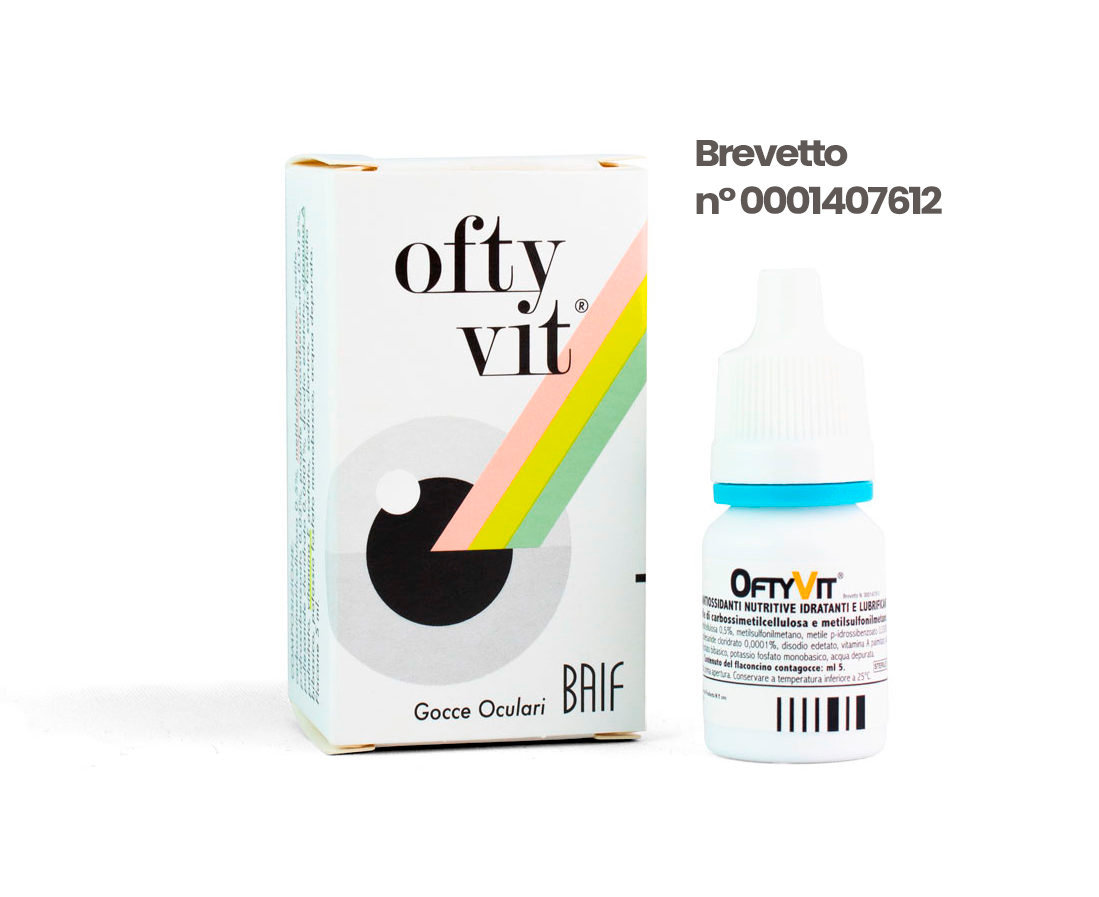 Oftyvit® and Glaucoma
Oxidative stress is responsible for induction and enforcement of glaucoma damage.
Scientific studies have shown that MSM+EDTA treatment ameliorated ganglion cell survival in eyes subjected to high ocular pressure (IOP). Such combination has proven efficient in tackling glaucoma's degenerative effects, interrupting the vicious circle formed by oxidative stress, inflammation and neurodegeneration.
In brief, Oftyvit®, combined with ocular pressure controlling eye drops, can slow down the optic nerve neurodegeneration, a typical glaucoma disorder, that can often occur although with ocular pressure under control.
Oftyvit® and post-surgery
The facilitating properties of penetration for EDTA, a metal chelator, helps inhibition of metalloproteinases, restoring reparative processes of damaged tissues.
Metalloproteinases are overexpressed enzymes during ocular inflammations. In case of surgery, inflammations can slow down of even interrupt reparation processes of lesions; it is therefore important to intervene on metalloproteinases in order to accelerate such reparative processes and also prevent potential infections.
Oftyvit® and dry eyes
Carboxymethylcellulose contained in Oftyvit® BINDS, PROTECTS AND HYDRATES ocular surface's epitheliums.
MSM can facilitate penetration of EDTA, which is therefore enabled to express its chelating action, smoothening inflammation and inhibiting metalloproteinases activities, typical of ocular inflammations.
Bibliography
 M. Zhang et Al. Assessment of methylsulfonylmethane as a permeability enhancer for regional EDTA chelation therapy. Drug Delivery, 2009; 16(5): 243–248
P. Liu et al. Metal chelator combined with permeability enhancer ameliorates oxidative stress-associated neurodegeneration in rat eyes with elevated intraocular pressure. Free Radical Biology and Medicine 69 (2014) 289–299
Mohammad Shoeb et al. Amelioration of Endotoxin-Induced Inflammatory Toxic Response by a Metal Chelator in Rat Eyes Invest Ophthalmol Vis Sci. 2018;59:31–38.
M. Rolando, F. Bruzzone, C. Del Noce – Società Italiana Glaucoma 20164